Building business relations and taking good care over them is the unchanging part of our company's DNA system. This kind of approach allows us not only to know better people that we work with, but it also brings our company a great effect. This note will be about it. You will find here concrete examples from our experience of building a fruitful business relation with Fully-Verified from a scratch.
Are we doing business in 100 meters or 42 kilometers distance?
A great part of projects that we conduct in inProjects is a result of our perfect business relations, that we established and developed for years. Relational business is something that we are good in and something that is an intimate element of our work. If we tried to describe it with the sports metaphor, we would say that definitely, we prefer long marathons than short distance running. This led us to a Fully – Verified project, which has been advanced by our developers' team since autumn 2017.
Fully-Verified is a platform that allows verifying one's identity remotely. Its operation is based on artificial intelligence and dedicated, integrated tools supporting specialized operators. The platform is dedicated mainly for companies in financial sector i.e. banks, cryptocurrency exchanges markets,  trading platforms, lenders, where the process of identity verification has very strict regulations in relation with Anti-Money Laundering (AML) and terrorist financing.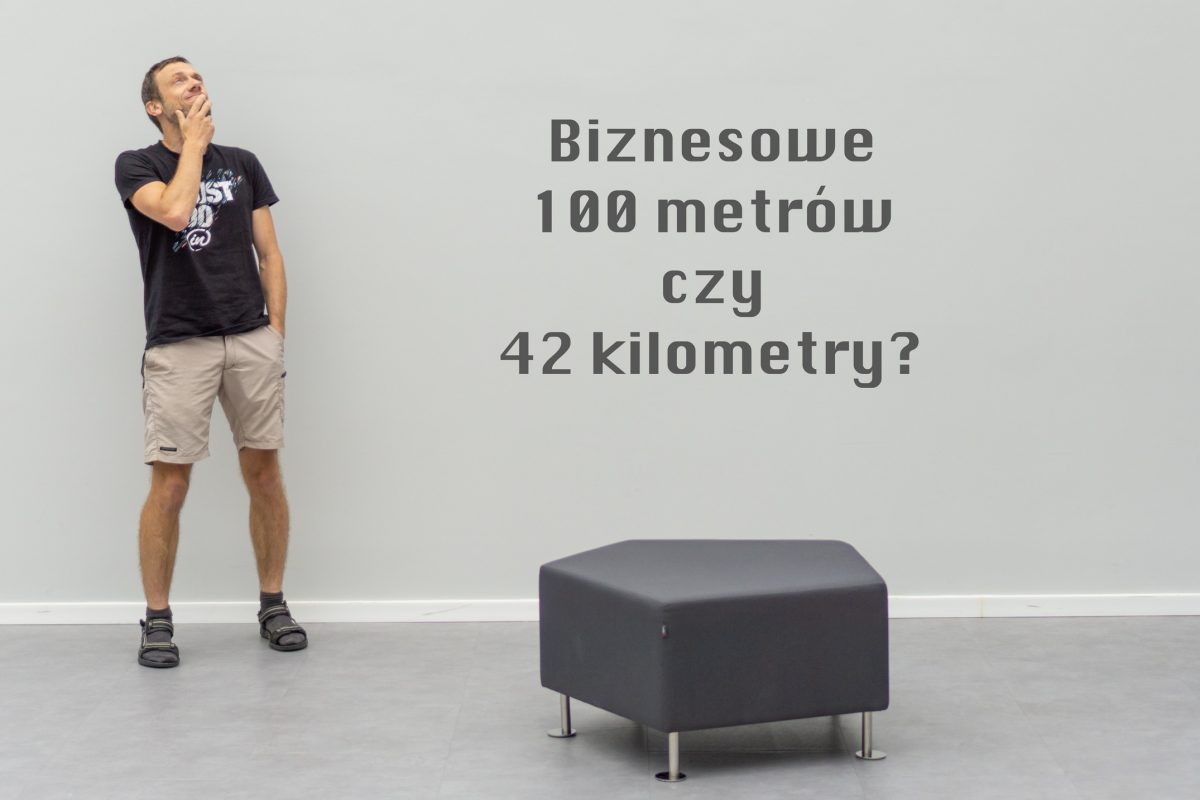 Włodek is our team long-distance runner, so the choice is obvious 😉
…Cause I gotta have faith*
Our cooperation with Łukasz Kwiatkowski – the owner and originator of Fully Verified – started from a recommendation coming from our long-term business partner. Together with Maks, we realized projects WellServed and mWars. He was the one who suggested to Łukasz that our team is the proper one to his project Fully Verified. 
Łukasz came to our first meeting with an idea, plan, and funds for implementation. He didn't have sufficient knowledge and technical skills. You probably say – determined customer with a budget – how wonderful situation, but contrary to all appearances, this is not easy for both sides. A person, who has got an idea and funds for realization but has lack of technical knowledge, finding an internal team for project realization will be a great problem, as well as building a relationship based on trust and risk accepting, which comes from this model of development.
If you don't have enough knowledge you need to trust your partners, that they have it and that they can deliver all required elements with appropriate high standards. I understand that I will never have enough knowledge to verify this. Market and users will be those who will verify this. -Łukasz Kwiatkowski, Fully-Verified CEO
From declarations to specifics
And then you start thinking about how you can give your customer the feeling of trust and being in good hands? It cannot be measured or even do verified. Our experience shows that some elements support the process of building this kind of business relation.
Because the relationship is two-sided, the trust should be settled in the same way. It was important for us to prepare the agreement that completely secures Fully- Verified and regulates transparency of our work. 
It was noteworthy to focus on descriptions of each development stage with complete information what Łukasz will receive from us from a business point of view, with the intentional omission of the design of the interfaces or used technology. This scheme presented clearly what Łukasz will obtain at the end of each stage.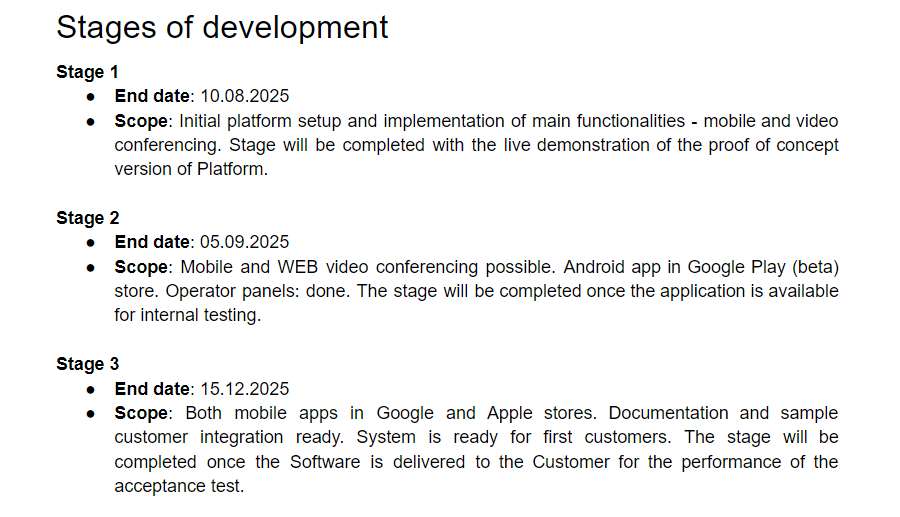 Fully-Verified development stages
The result of our collective arrangements and agreement construction was the decision to calculate project in sprints in accordance to the time&material assumption and with the use of other elements of Scrum. Thanks to this kind of cooperation Łukasz had a view in detailed, hourly billing of particular sprints:
Working in time&material model have shown me more transparency in seeing project development on each stage and control on spending money – Łukasz Kwiatkowski, Fully-Verified CEO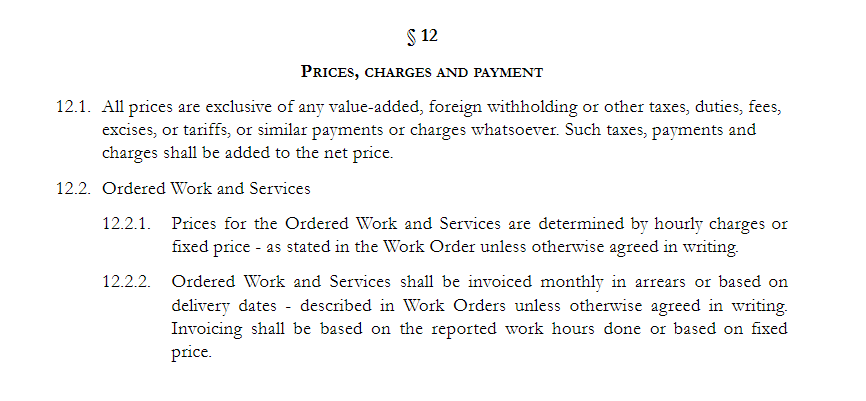 The part of the agreement between inProjects and Fully-Verified including information about calculating work in sprints.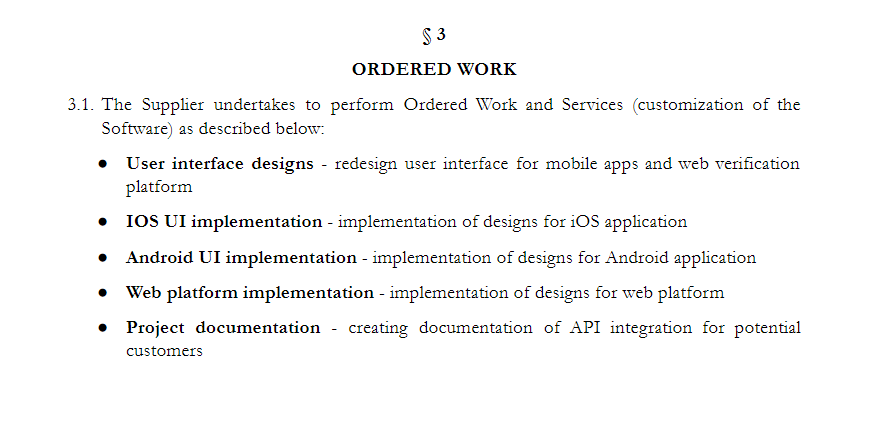 The part of the sample order describing the key tasks into a sprint.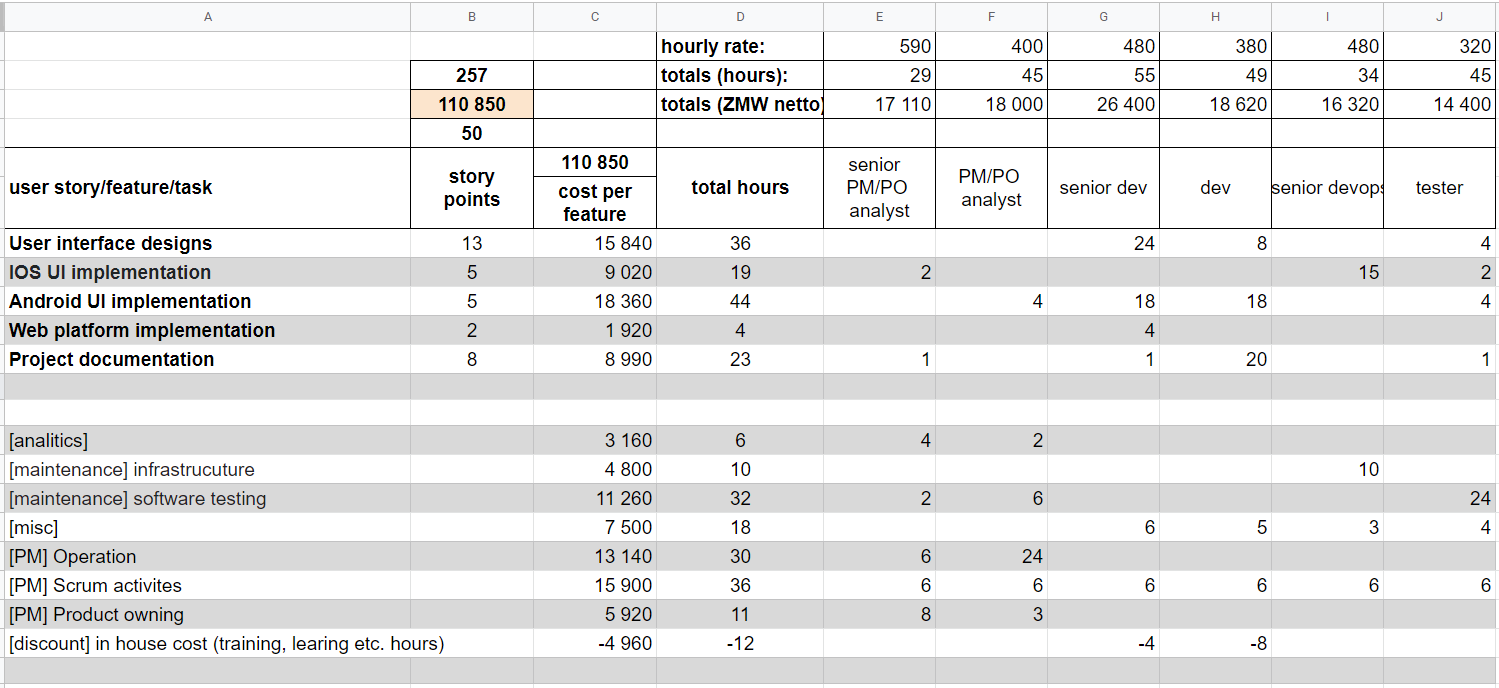 The example of billing sprints.**
This form of accounting in project realization was very comfortable for our customer, who was able to see the financial weight of particular activities. At the same time, we took the risk that every next sprint could be the last one. Regardless of that we continuously created further development plans of Fully – Verified thanks to open communication and trust of both sides.  It allowed us to predict the workload of our team in advance and to plan our work properly regarding other projects. 
You must give up on something to get something
Our team engagement in business development of the product and rising its value on the market was the positive impact on our mutual trust, in particular, Wojtek, who mostly act as a product owner during the whole project. On the surface working in this kind of role can be identified as a conflict of interests, because not always things that are beneficial in business will be a benefit for a company maintaining the development of the product. Sometimes the role of product owner means reducing some functionalities in product and stopping the development team. Less work for the team is not beneficial for the company, especially in time&material working model. This means less income.
Our overall objective in cooperation with Fully-Verified was to avoid mistakes in product creation, which we have made years ago in inProjects on other realizations i.e. project Well Served. To be honest, it was very simple business arithmetic – if the product doesn't start to function quickly enough and start bringing income to our customer, there will be no work for us in the developing process. – Wojciech Kozicki, Head of inProjects
In development make haste slowly
One of the areas where Wojtek's experience from other projects paid off, was the integration of our API with customer systems. Our customers have very often sent a list of specific requirements or functionalities that they "needed" immediately even before proceeding the service tests. Wojtek was the one who pushed forward with an iterative approach, in which we firstly strived for integration without custom development (in the style of proof of concept), and only after this stage, we talked about specific needs. It often turned out that previous customer requirements were no longer valid or they changed significantly. This allowed to produce them as already justified business functionalities.
In the context of test integrations, which have been a burden on our developers work, it is worth to mention the idea of Michał and Krzysiek. Seeing how often the test integrations put an extra workload on the team, they created a sandbox integration environment, that allows customers virtual maintenance and testing of the services and integrations, before closing the business arrangements and contracts that could be negotiated in parallel.
Sometimes less means more
Wojtek was not the only one who has been engaged in optimizing development direction. Every person in the team was working on the roadmap of the project and influenced the final shape of the created product. On the demo meetings with platform owners, each person from the team could share an opinion about suggested changes or functionality of the product.
Advantages of working in this model are beneficial to both sides. Developers team is more engaged in completing tasks and is more motivated, that means for customer further cost optimization. 
A perfect example of team engagement is Krzysiek approach, who was working on developing a mobile application for the Android system. He suggested unnecessary efforts to maintain compatibility for Android 4.4. and below. The cost of maintaining compatibility with old devices had no business justification – firstly, the percentage of such users was very low, and secondly – phones working on this version of the system would have difficulties with adequate performance for the needs of video calls.
With inProjects business and technology support, we had the opportunity to optimize time and precisely navigate the roadmap. Without their team knowledge, we would certainly spend much more time looking for suitable solutions or unnecessary investigating into less important technological mysteries. – Łukasz Kwiatkowski, Fully-Verified CEO
Arm in arm
Of course, this model of cooperation involves the desire and will in collaboration from both sides and maybe it won't fit every situation. However, it is worth to build business relationships based on mutual trust and engagement in projects that require long time realization and conceptual commitment.
The result of cooperation in such a model is a product that operates and can defend itself on the market. I consider InProjects as a part of the Fully-Verified team and not as an external contractor, and I think it goes both ways. Thanks to this the product is developed with greater responsibility. – Łukasz Kwiatkowski, Fully-Verified CEO
At the moment Fully – Verified is working with customers in Asia and Europe and it can easily compete with other companies that are offering services with a similar specification. The platform offers two types of verification processes: first is based on a video call with qualified operator and second is automatic, where the user undergoes video verification independently and results are additionally verified by an operator. Despite appearances, the process based on the presence of the operator (in both options) makes Fully-Verified service stand out on the market because it meets the strictest legal standards and ensures full security.
A proper agreement, transparent reports, and hour counting shared tools (we used YouTrack) and work documents for product development – those elements are very important. Nevertheless, in building business relation it is a conversation that plays the most important role to understand the vision and final effect that your customer desire to reach.  
It will be a great opportunity for us to talk about your project and its foundation, or the goal you are setting. Please contact us by email info@inprojects.pl so we can propose the perfect path, that will take you to your point. 
Psst… it is not over yet 🙂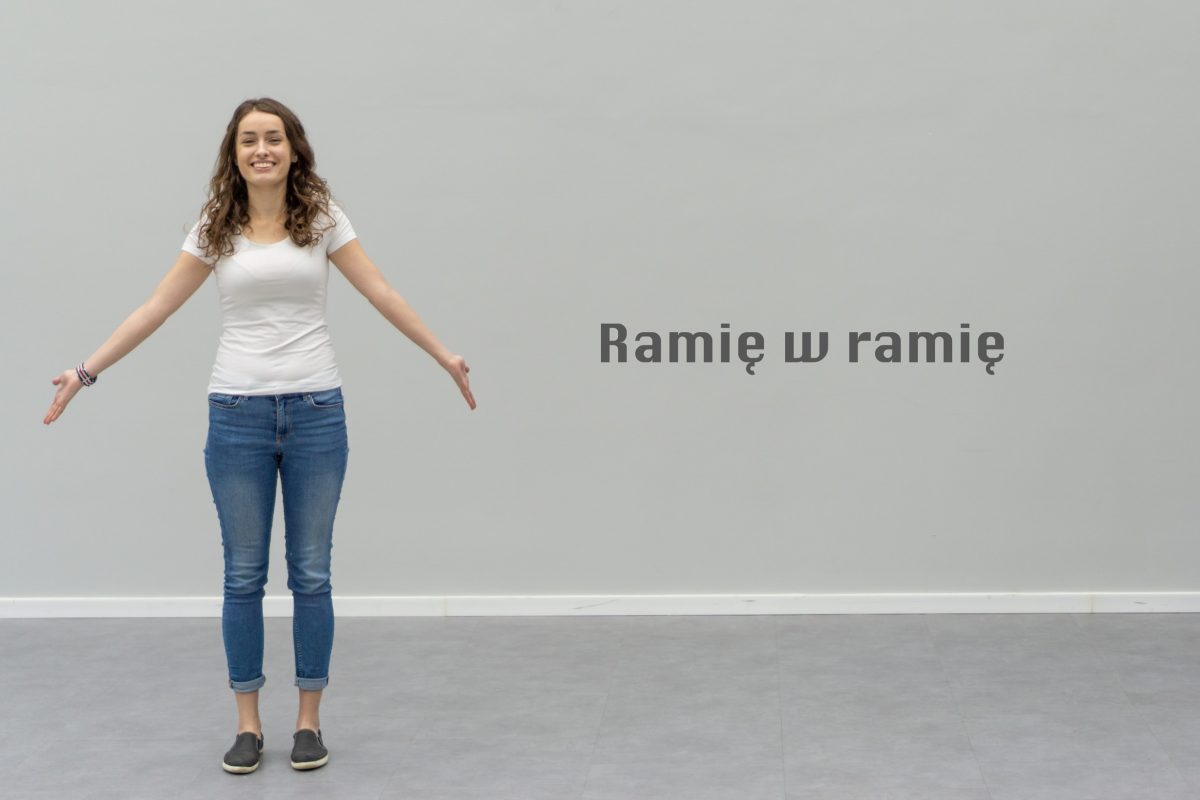 We can also say hand to hand or side by side 😉
Post Scriptum
*If you try to remind yourself the name of the song from which our headline comes from, we are already coming with a hint and we wish you a pleasant listening 🙂 Song 
** All amounts in the example payment are given Zambian kwachas and are not reflected in reality, but for inquisitive: 1 Zambian kwacha is about 30 polish penny.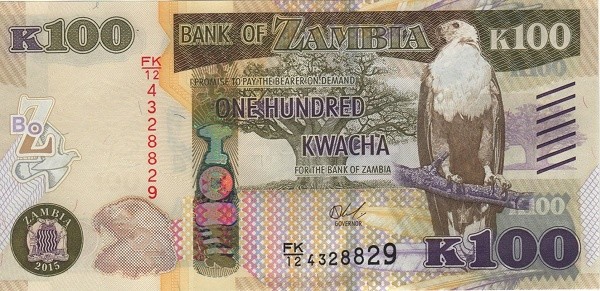 This is how a hundred Zambian kwachas look like.